PRODUCT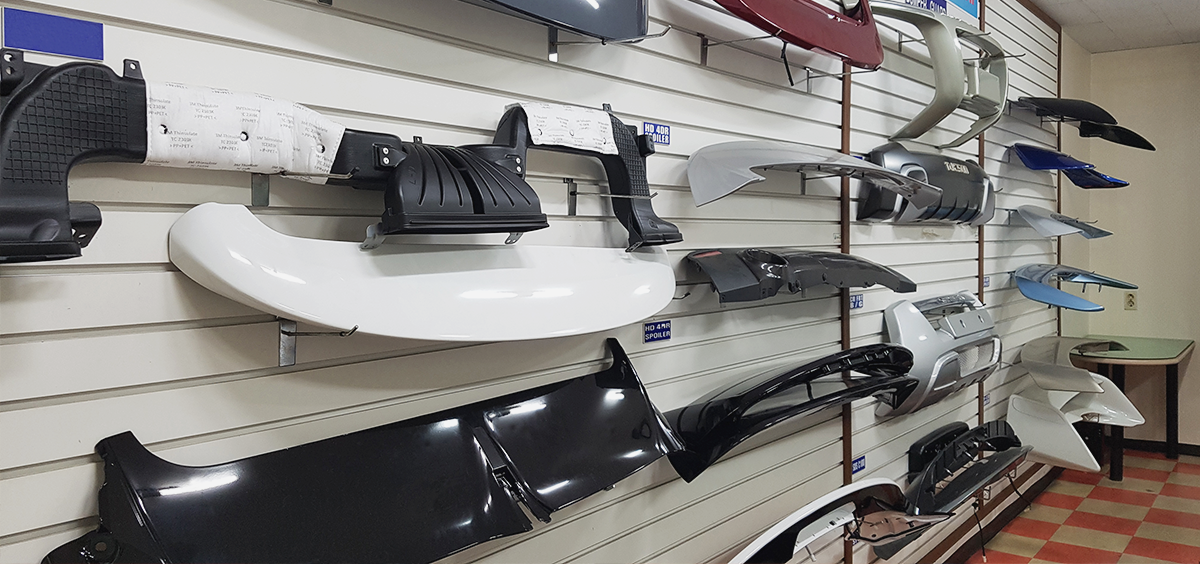 We are specialized in manufacturing blow-molded parts such as a variety of spoilers
(lip spoiler, wing spoiler, canopy spoilers, etc.), HVAC ducts, bumper guards, and side steps with utmost quality. These products are Supplied to our customers
in and out of Korea since the company establishment in 1999.
SPOILERS
We have produced more than 100 different models since our establishment and accumulated technology to supply any kinds of spoilers (lip spoiler, wing spoiler, canopy spoiler, etc.) to meet our customer's needs.
HVAC DUCTS
The HVAC (Heating, Ventilating, Air Conditioning / Heating, Ventilation and Air Conditioning) ducts are essential parts of the vehicle and must be fitted to each vehicle. We have produced/supplied various types of HVAC ducts to date, and as a specialist in blow molding, we are working hard to satisfy our customers with better products.
BUMPER GUARDS
It protects the bumper and adds to the vehicle's appearance with a variety of designs, and is usually fitted to SUVs and trucks.